SERVICES
Our company has been supplying conventional wool felts and needle felts for technical applications for decades! Our diverse range of products also includes fleece materials, filter fleeces, mixed-fibre fleeces, many other technical fabrics, leather and synthetic leather. Thanks to our large storage capacities, these materials can generally be supplied at short notice.
Felt has many possible applications!
Technical felts are used in wiping, braking, dampening, sealing, filtering, cushioning, polishing, cleaning, suction, storage, transferral of liquids or in rubbing. All in accordance with the specific wishes of our clients!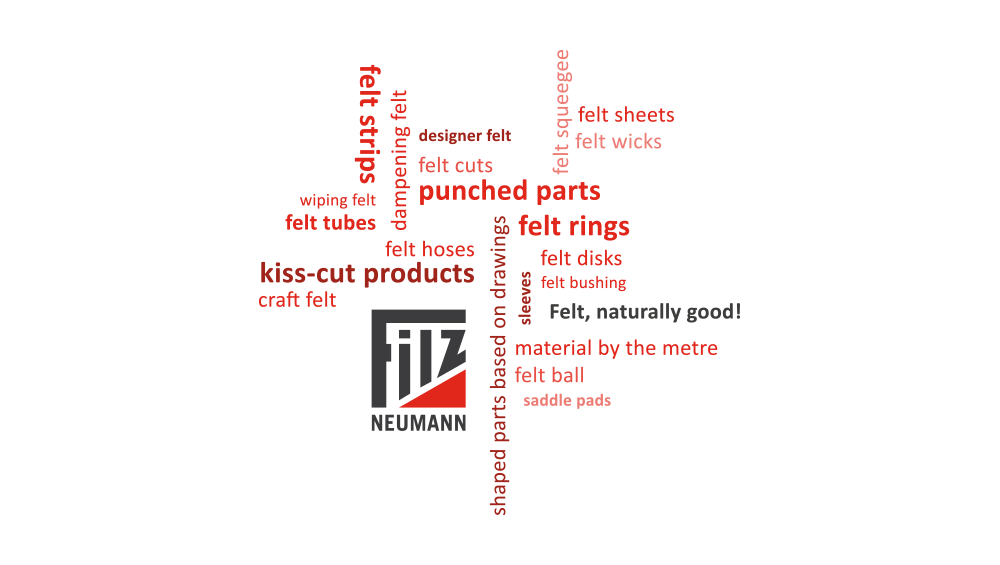 Our production range includes both technical felts and felt products such as:
Shaped and punched parts based on drawings
Felt hoses, sewed/stuck for anti-roll bars, guide bars, steering or shift linkages, or as protection on rollers on transport systems
Felt strips, felt rings, and wicks,
Felt polishing and grinding disks, polishing points,
Felt squeegees,
Felt shapes and
Material in sheet and roll form
Additional features can be added to our products, as desired by clients. For example, we can adapt products for their intended purposes, regardless of whether they are to be
Self-adhesive on one or two sides, or
Non-slip,
Water-resistant,
Anti-static or
Flame-retardant.
Our production capacities allow us to achieve high or very high piece numbers within short delivery times. However, we are also equipped to deal with low and very small quantities. In this context, we implement the principle of redundancy (duplication of critical components and functions) as regards employees, processes, machines and locations. In addition, systematic implementation of preventive maintenance maintains production at all times. As a result, our clients will not be affected by production downtimes.
Alongside the production capabilities already described, we also offer a diverse range of solutions for various applications, such as packaging or promotional materials. Please get in touch with us – we would be delighted to advise you. Together we will find a solution that corresponds to your ideas!