FACTORY SALE AND ONLINE SHOP
We have a small sales counter at our headquarters at Fallersleber-Tor-Wall 7-9 in Braunschweig where you can purchase felt by the metre, in cut form or as simple punched parts, depending on availability. We also do our best to fulfil our customers' individual needs! Please note that some parts may have to be produced in advance and are not immediately available.
Our doors are open during the following hours:
from 8.00 a.m. to 9.30 a.m., from 9.45 a.m. to 12.30 p.m., from 1.00 p.m. to 4.00 p.m.
from 8.00 a.m. to 9.30 a.m., from 9.45 a.m. to 1.00 p.m.
We look forward to meeting you!
For a number of years now, we have been selling a range of felt products using various commercial and non-commercial portals through our subsidiary "The Felt Store Europe GmbH". As the end user, you can buy our products on Amazon.
Simply click on our link and shop from the comfort of your own home!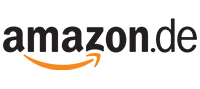 The largest possible range of service facilities are available to you as a buyer on the Amazon sales platform. Short delivery times are possible thanks to the stocking of appropriate quantities in Amazon's central warehouses. You, the customer, will benefit!